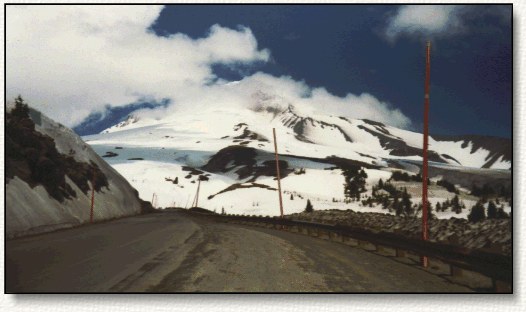 Mt. Hood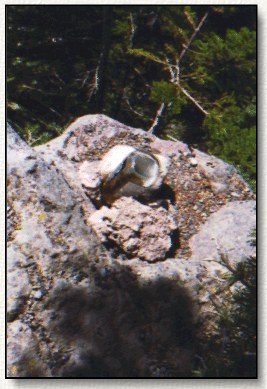 Mt. Hood Altar Anointed on 21 May 1997 at 1:54 PM.
At Mt. Hood the ground was also covered with snow, and I had a hard time finding clear ground with some stones for the Altar, but I found a large rock over hanging a cliff off the road. So I carefully climbed on to it, and built and Anointed the Altar there. I had to be very careful for this cliff went down hundreds of feet. But over this large hanging rock the Altar was built, and I headed for home.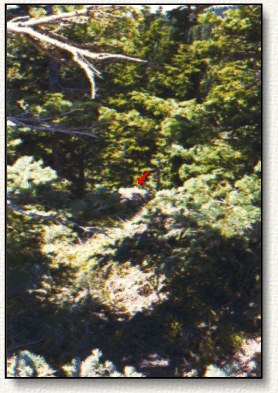 The red pointer shows the Olive Oil bottle. On the other side of this large rock there is a cliff that goes down for hundreds of feet.
My car near Altar location.